The Nick Hallett Songbook @ Joe's Pub NYC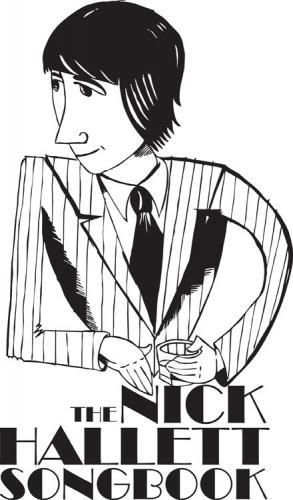 More than thrilled to roll out a collection of his original songs, "ubiquitous downtown music hero" (Counter Critic) Nick Hallett is joined by a cavalcade of the city's most vibrant creative forces for what promises to be a rarefied affair of signature melodies and clever lyrics, with a soupçon of revolution thrown in for necessity. More than a few songs from his band, Plantains, a mainstay at long-lost Fez Under Time Café, will be resurrected on March 1st at Joe's Pub!
Full band includes Mike Jackson on upright bass, David Justh, Zach Layton on banjo, and Alison Zlotow on violin, with Micah Young directing the ensemble from behind the keyboard.
Nick Hallett - Stranger Than Paradise
The Performers include:
KATIE EASTBURN sings solo and with the band Young People when she's not dancing or directing the viBe Theater Experience for young girls.
Kate Eastburn - Bent
BRIDGET EVERETT, the naughty presence behind At Least It's Pink, was most recently spotted interpreting the oeuvre of Millie Jackson.
ANA MATRONIC, currently on break from touring the world with pop group Scissor Sisters, has a new experimental solo performance in development.
KENNY MELLMAN, the city's most "inspired pop musicologist," is often confused as the sage collaborator of kamikaze chanteuse Kiki DuRane.
DAISY PRESS, New York's newer music diva, has sung with Bang On A Can and So Percussion.
PAUL OAKLEY STOVALL, accomplished singer, actor and playright (As Much As You Can), will reprise his celebrated rendition of NH's "Day that Everything Went Wrong" from Weimar New York.
IMANI UZURI, New York's "Sun Moon Child," a vibrant and inspiring singer, is in the process of staging of her latest recording, Her Holy Water: A Black Girl's Rock Opera.
HOLCOMBE WALLER creates moving works combining angel-folk songcraft (of his and other's creation) with surrealist video imagery.
Holcombe Waller - Literally The End Of The World
Holcombe Waller - Unicorn
LADY RIZZO, when not hosting her cult-hit caburlesque revue, "Lady Rizo and the Assettes," sings and records with the musician Moby
MIKE JACKSON is known for providing the acoustic backbone to Chaos and Candy and Weimar New York.
DAVID JUSTH is a genre-bending percussionist and original Plantains member.
ZACH LAYTON, apart from being Nick's most enduring collaborator, champions the spirit of the Experimental Tradition through his new media compositions and curations.
MICAH YOUNG brings the golden touch he applies as pianist for Spring Awakening and Mamma Mia to the downtown crowd.
ALISON ZLOTOW plays with the International Contemporary Ensemble, when not moonlighting in the Trans-Siberian Orchestra.
$20.00
* 9:30 PM - March 01 Buy Tickets
HERE