New Beans Album Is Coming!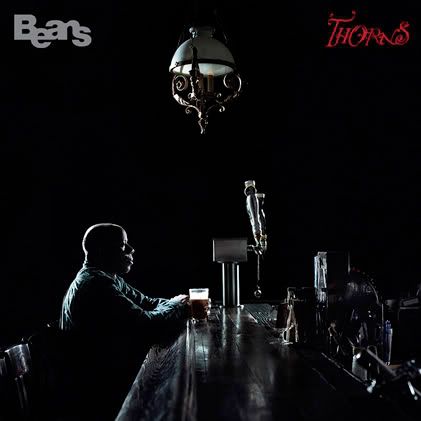 The new album entitled "Thorns" is to be released sometime next year. "Thorns" will include 13 unreleased tracks. Guest producers include Dabrye, Tyler Bany and 3 collaborations w/ Holy Fuck! If you've had the pleasure of catching one of Holy Fuck's phenomenal live sets, then you may have been lucky enough to see Beans spill his raps over the stage. If you are one of these lucky ones, then you already know that this album WILL KILL.
Here is an MP3 of the lead off track "Thundermouth"
Beans - Thundermouth (mp3)
Beans is playing a live show on August 22nd, 2007 @ Philly's
World Cafe'
P.S. THORNS is an album you don't have to cut yourself to enjoy.
A tracklist for "thorns can be found at
Beans' Official Website