New Patrick Watson Album!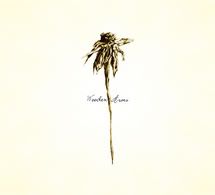 Secret City records are more than proud to announce the much anticipated follow-up to Patrick Watson's Close to Paradise Wooden Arms, which we'll release in Canada on April 28th. Close to Paradise was our first ever release way back in September 2006, and while it was a huge success and holds a special place in our heart...we think Wooden Arms is better.
Patrick and the band will also be playing a special series of shows across Canada to launch the record. These is they:
04/27 - Quebec City, QC @ L'Impérial
04/29 - Montreal, QC @ La Tulipe
04/30 - Montreal, QC @ La Tulipe
05/02 - Toronto, ON @ Trinity St-Paul's
05/13 - Vancouver, BC @ Richard's on Richards
05/15 - Calgary, AB @ Grand Theatre
05/16 - Edmonton, AB @ MacDougall United Church
06/09 - Sherbrooke, QC @ Theatre Grenada
Expect more announcements around Wooden Arms to come shortly, including international release and show dates, and more, so stay tuned...